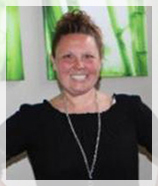 Rachel Young LMT, ATC
Young Wellness Center Owner
Rachel attended Oregon State University and obtained a sports medicine degree in 2009 specializing in Certified Athletic Training. She also attended Oregon School of Massage and became a licensed Massage Therapist in 2009. Rachel specializes in deep tissue therapeutic massage, trigger point therapy, and sports massage. She also has training in , craniosacral therapy, cupping, Kinesiotaping, and table thai massage.
Rachel has a passion for helping others and is intrigued by our complex body systems. She combines her sports medicine background with her massage therapy skills to evaluate and treat chronic and acute injuries accordingly. She enjoys working with her clients to reduce pain and discomfort to help enhance their quality of life. She truly loves her chosen career path and continues to expand her knowledge through continued education.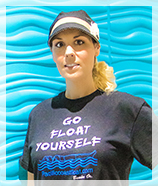 Heather Bock
Owner of Pacific Coast Float
Heather Bock is the owner of Pacific Coast Float located within Young Wellness Center for Natural Healing. Her interest in float therapy began after some extensive research to help aid in her long time body aches and migraines. She had never heard of the overwhelming benefits that sensory deprivation could provide. Upon coming across this new to her healing process she knew she had to give it a try. After years of  discomfort, she was skeptical, but non the less, hopeful to floating. To Heathers surprise not only did the weightless of the salt water help ease the ongoing pain throughout her body but it also left her with a sense of peace. Her mind was more clear then it had ever been. She could focus her thoughts and felt herself able to melt away any aggression that had been bottled up. Heather knew this was something fantastic and was eager to share what she had experienced, with others.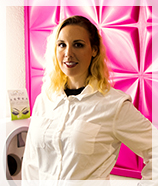 Heather Bock, LE
Heather Bock is an Oregon based licensed esthetician who combines results-driven products, the latest technologies, and a healing touch to all her clients to make them feel their best.
Specializing in holistic skin care, not only does she provide a relaxing escape for peace seeking Oregonians but a wealth of knowledge as well so that her clients can maintain healthy results. She graduated from Northwest school of beauty and is certified in both microneedling and lash lift procedures and strives to provide a large variety of options for the ultimate facial experience.
Heather also owns Pacific Coast Float in Young Wellness. She decided to bring both her love of skin care and health and wellness to one location.
Heather was happy to create a space where her clients can feel their best with luxurious facials that consist of science-based cumulative results and a healing touch to balance the body and soul.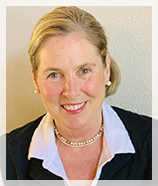 MaryAnn Hawkins, LMT
As a practicing therapist for the past 20 years my present style of bodywork incorporates varied skills and experience garnered over this period of time. Basic massage training started in Los Angeles at the IPSB school of Massage and from that point I have been pleasantly yoked to the world of holistic/alternative body therapies. My trainings include the following:
Fascial Counterstrain (Jones Inst.) ​ CraniosacralTherapy (Milne Inst.),
Buteyko Breathing (Patrick McKeown) YogaTeacher Training (Ana Forrest)
Continuum Movement (Emile Conrad) Golf Range of Motion Analysis (TPI Institute.)
Polarity therapy (Gary Strauss),​ Thai Massage (Saul Ray)
Foot reflexology, Indian head massage and PanchaKarma Treatments.
My desire is to provide hands on bodywork, educational options about the body, and an overall resource for my clients and community at large. I love what I do and continue to expand my repertoire through education and movement therapies I look forward to meeting you at Young Wellness Center in Bandon, Oregon.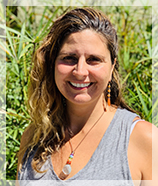 Vanesza Farmer, LAC
Vanesza Farmer has been a Licensed Acupuncturist (LAc) for the past 10 years. She graduated with her masters in Traditional Chinese Medicine from Santa Barbara College of Oriental Medicine and received her Bachelors of Science (B.S.) in Clinical Nutrition from the University of Nevada in Reno.
Vanesza specializes in Chinese Nutrition Therapy, musculoskeletal pain, digestive health, women's health (hormones), infertility, and pregnancy. She approaches all of her patients with the foundational concepts of holistic health, acupuncture, nutrition, and alternative medical therapies. From this solid foundation, she then devises a wellness plan specific to each individual's needs and health goals. It is by using Chinese medicine and acupuncture that she is able to help guide others to achieve their optimal health, correct their internal dysfunctions, alleviate pain, stress and anxiety, lose weight, and ultimately feel better.